Mississauga Symphony Orchestra
The Mississauga Symphony Orchestra was founded in 1972 as the Mississauga Symphonic Association, an amateur community ensemble. Comprised of a combination of amateur musicians and professional section leaders, the MSO has earned the reputation as the best hybrid orchestra in Canada. The MSO was looking to reinvigorate their brand, still appealing to their existing patrons while also presenting a fresh image that appealed to young adults as well. I was brought on to visually re-brand the Mississauga Symphony Orchestra from the ground up, starting with a new logo and branding package, as well as all-new print materials and website to keep visual branding consistency strong across all mediums.
CLIENT: MISSISSAUGA SYMPHONY ORCHESTRA. ROLE: CREATIVE DIRECTOR, DESIGNER.
Branding, Graphic Design, Web Design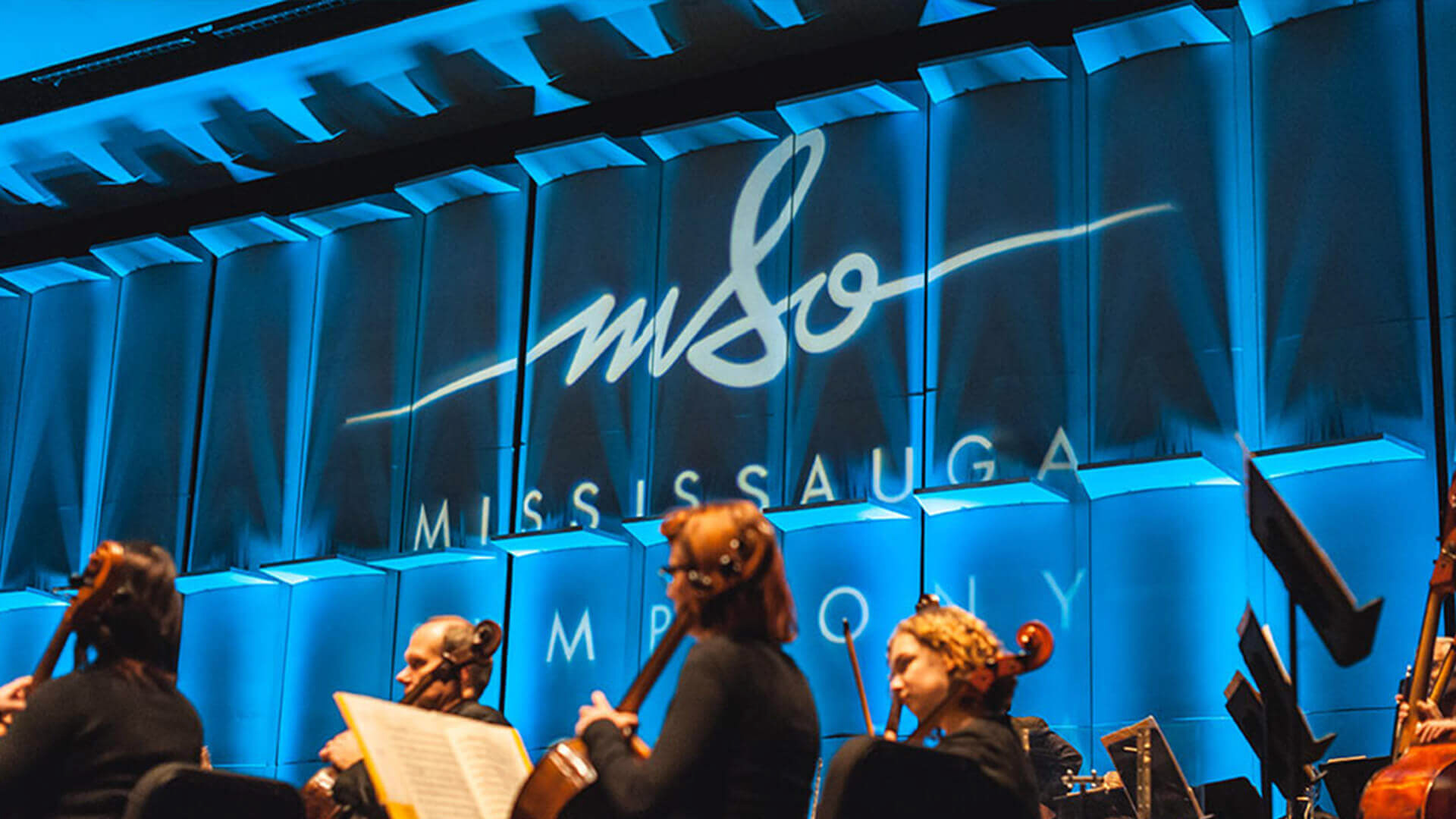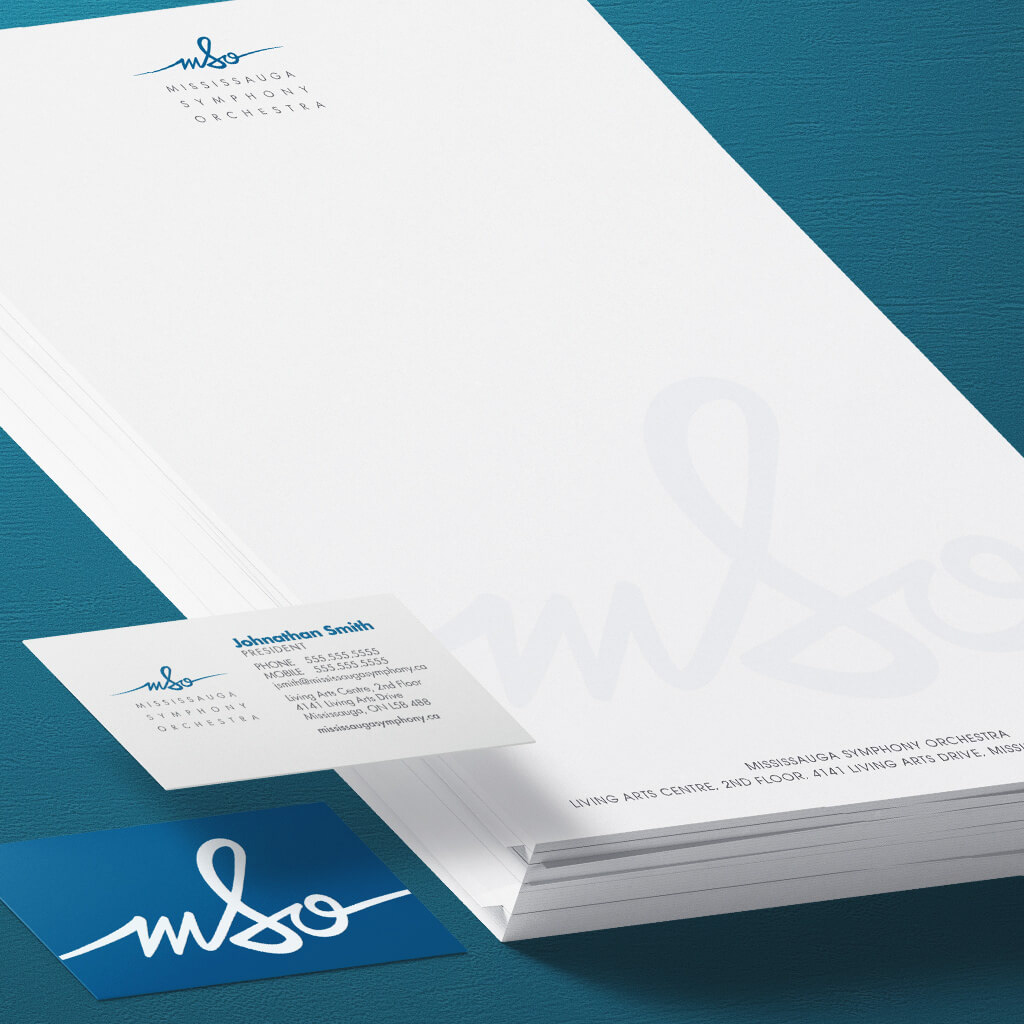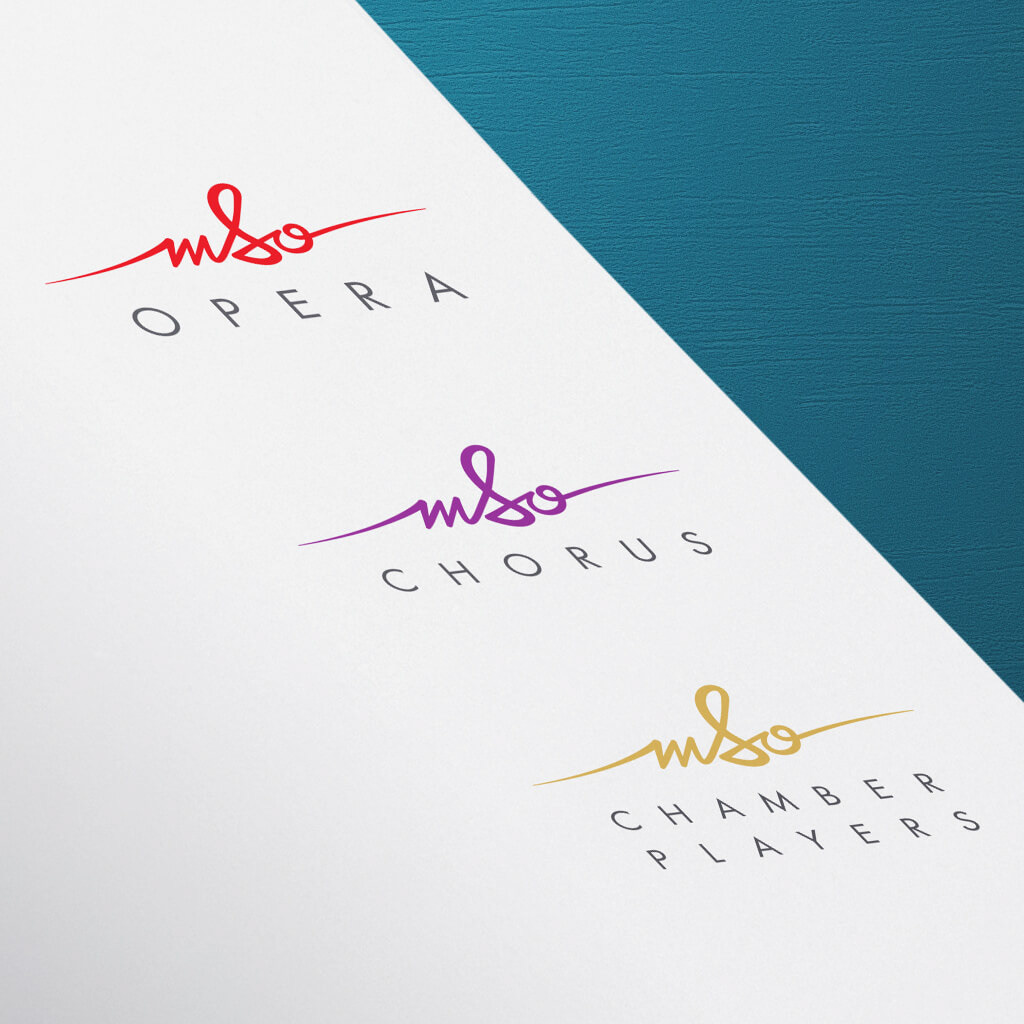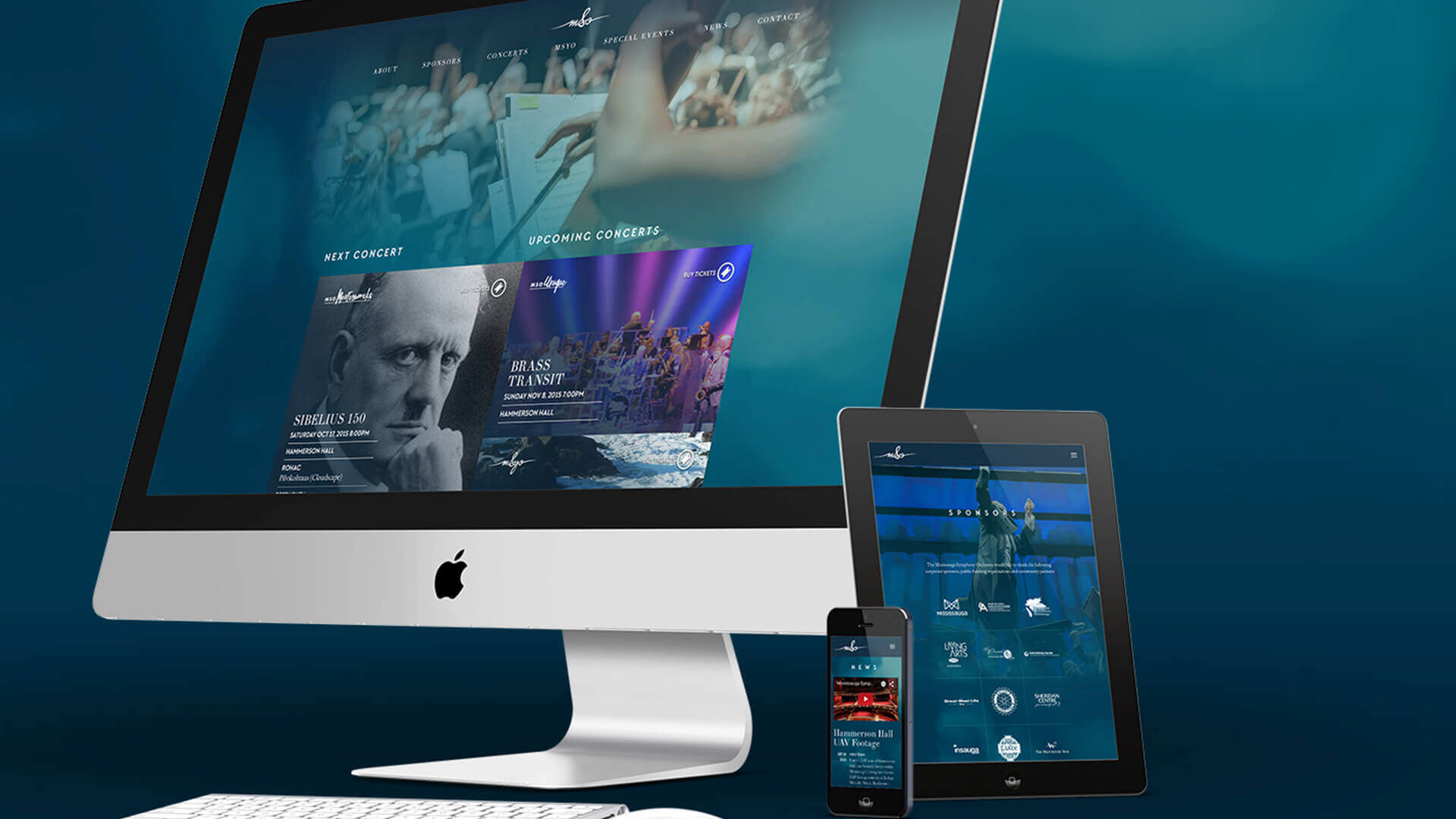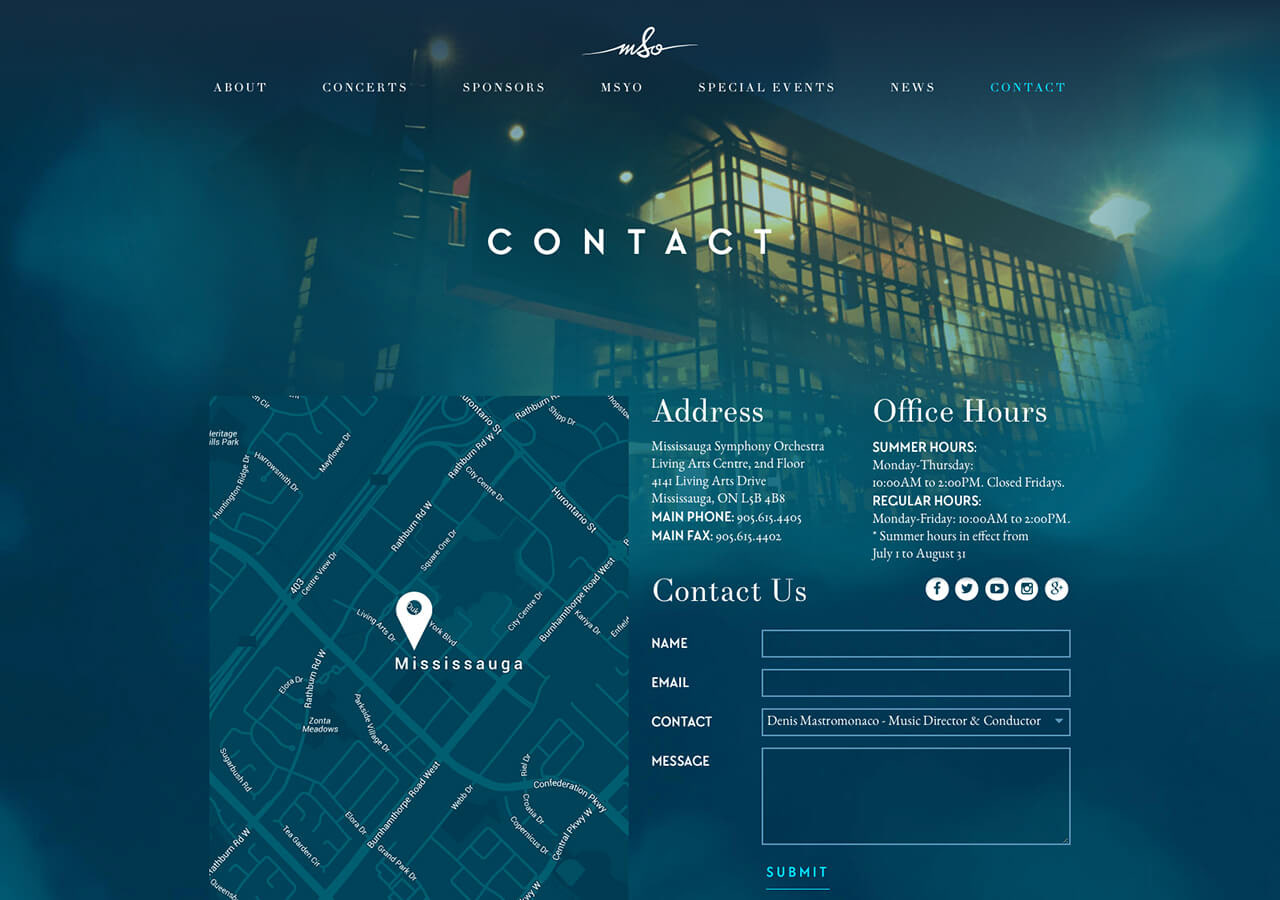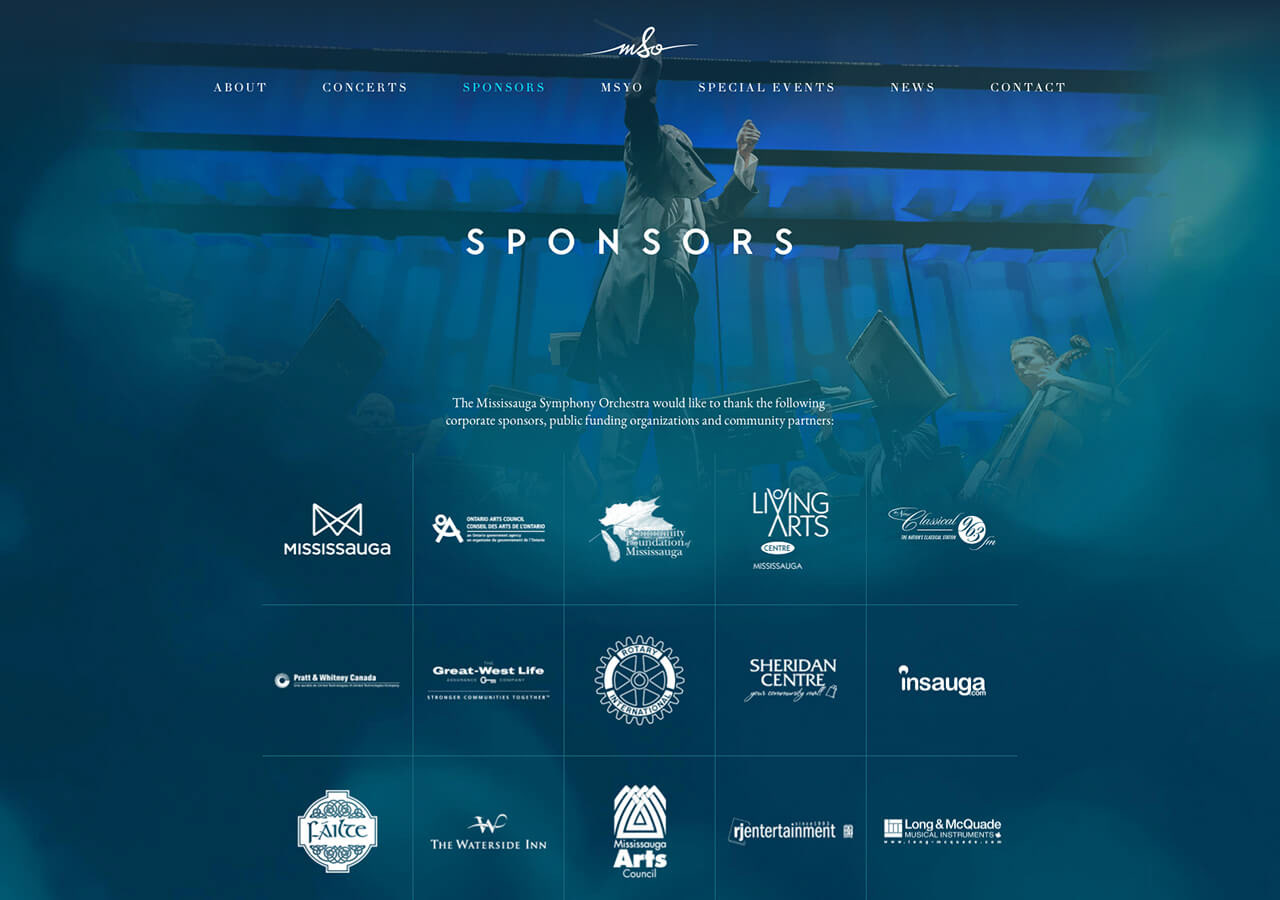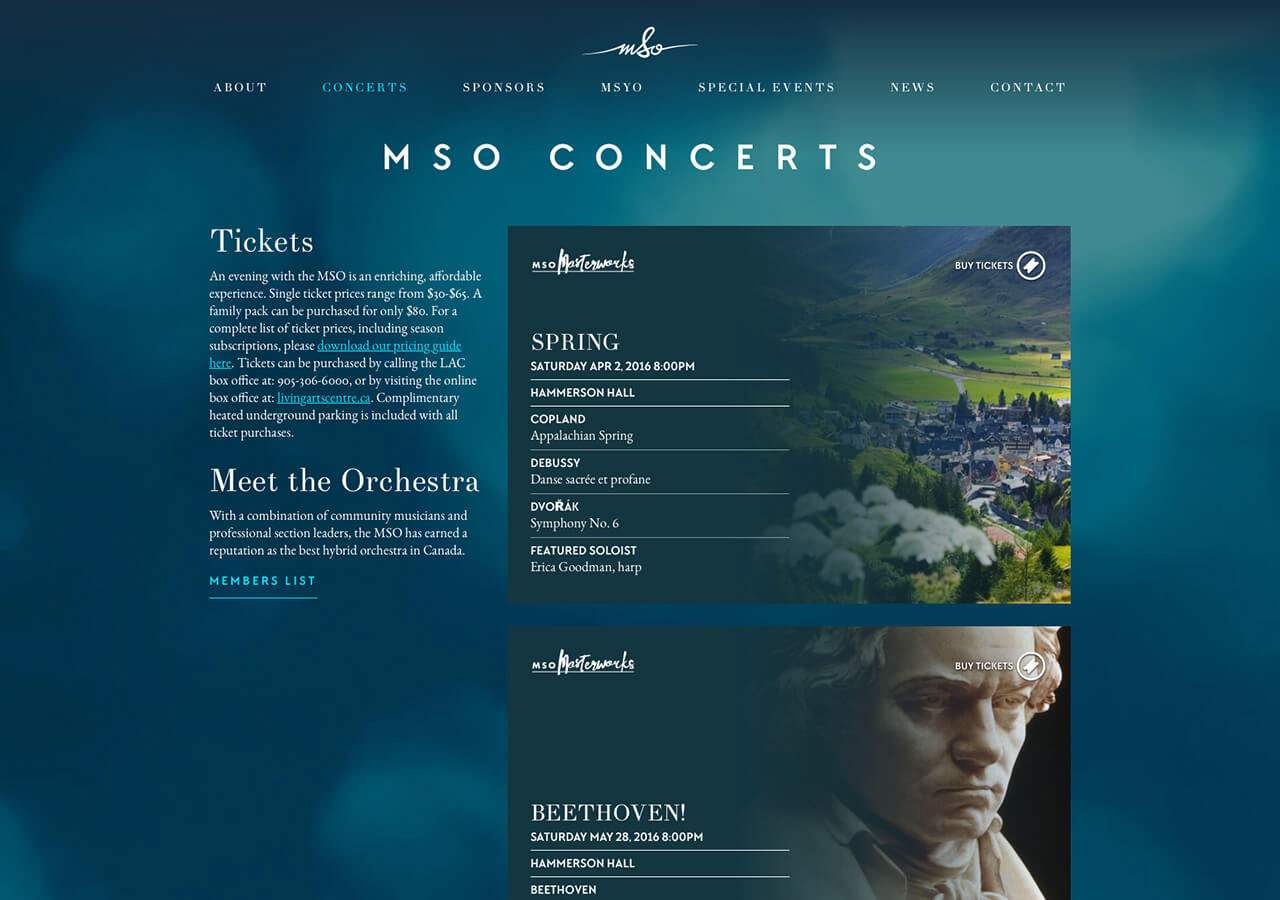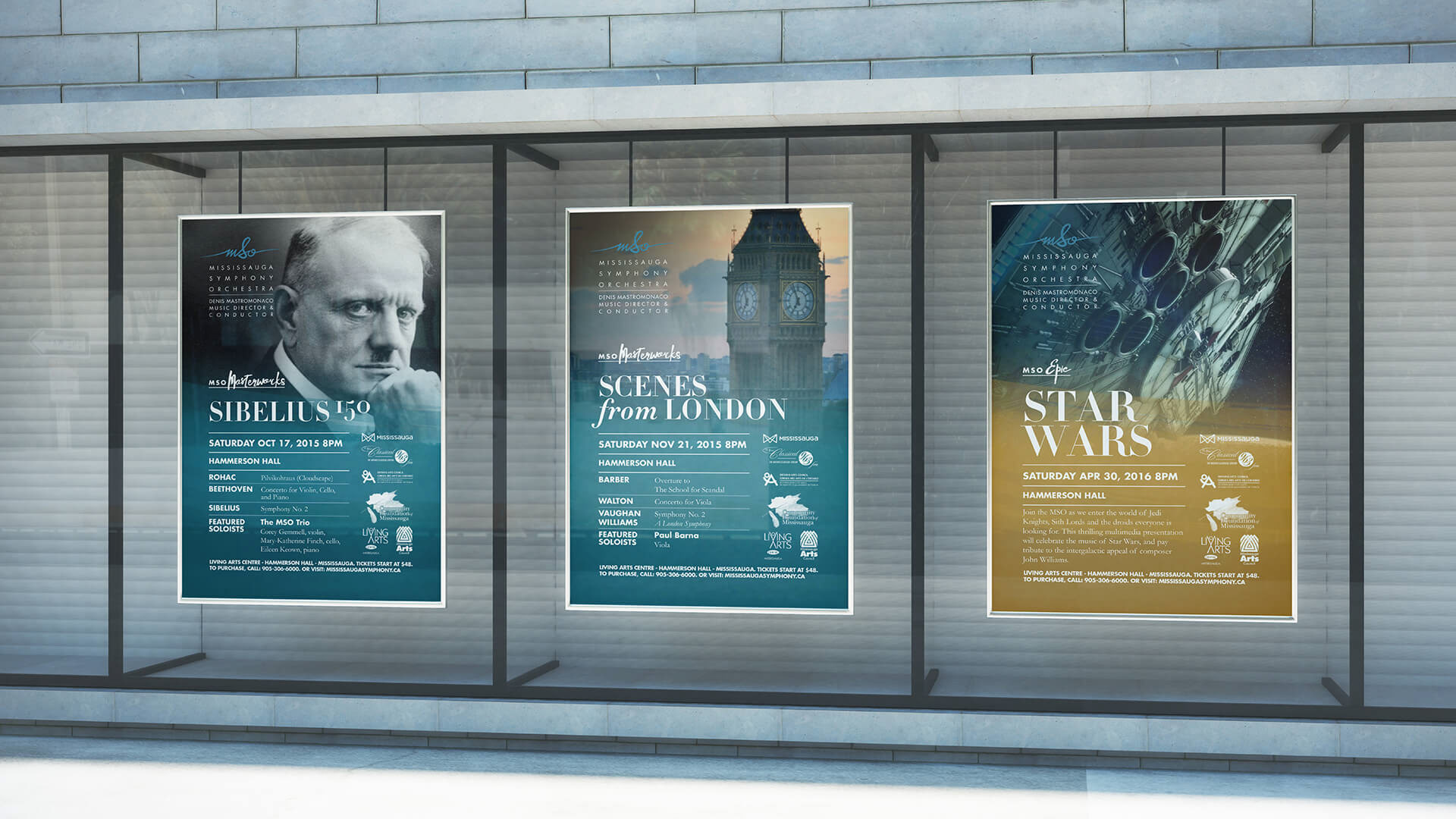 You should check these projects out too: