Hamilton Farmers' Market
The Hamilton Farmers' Market was established in 1837 and is overseen by the City of Hamilton. Open year round with 60 vendors, the market allows visitors to choose from local, national and international foods including produce, meat, fish, poultry, eggs, deli, baked goods, flowers, specialty foods and artisans. I was engaged to create the first website for the market in its 178 year history, highlighting the vendors, history and offerings of the institution. I also created branding elements highlighting each of the market's categories for use within the market, maps and other materials.
CLIENT: HAMILTON FARMERS' MARKET. ROLE: CREATIVE DIRECTOR, DESIGNER.
GRAPHIC DESIGN, WEB DESIGN, BRANDING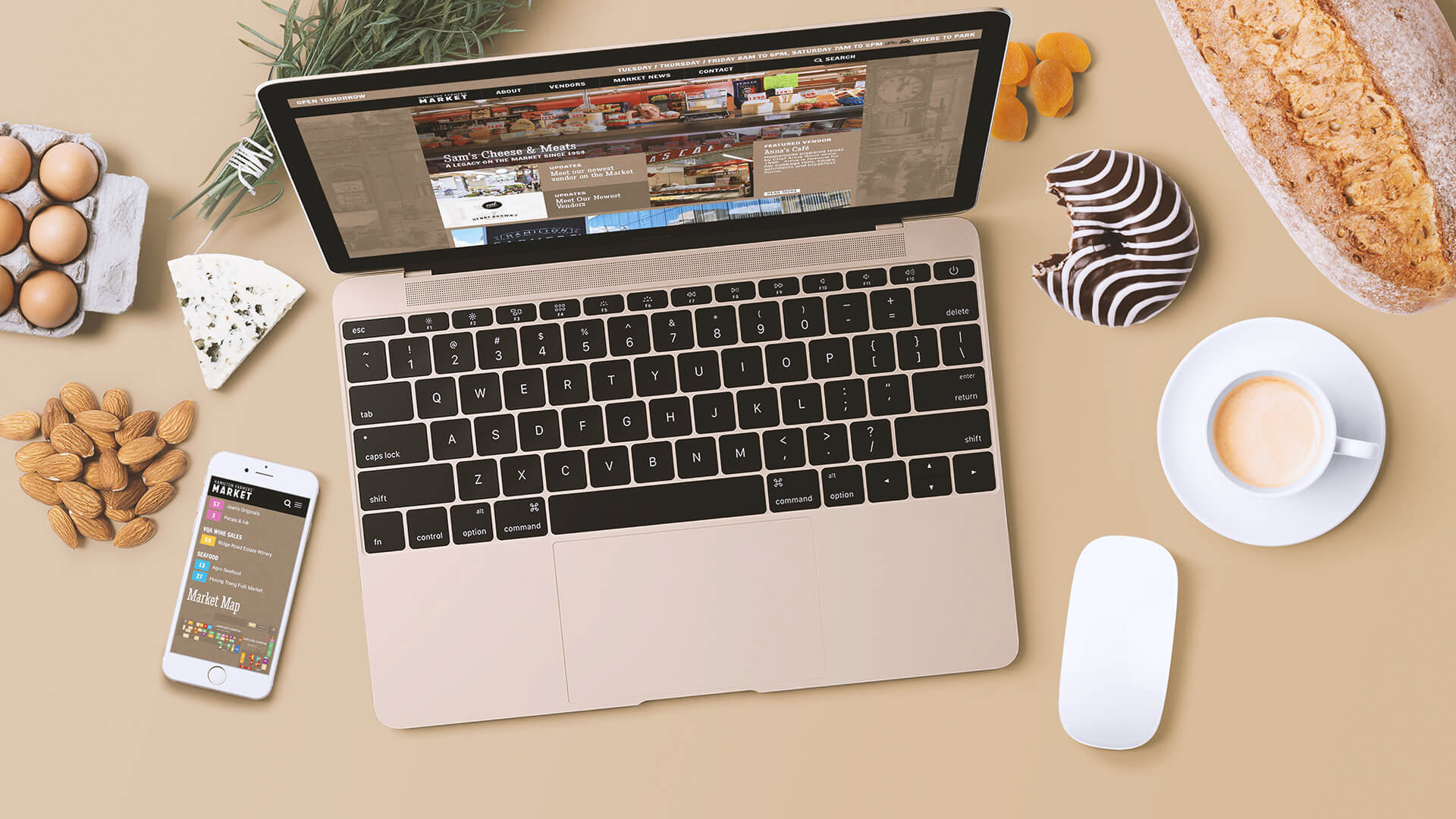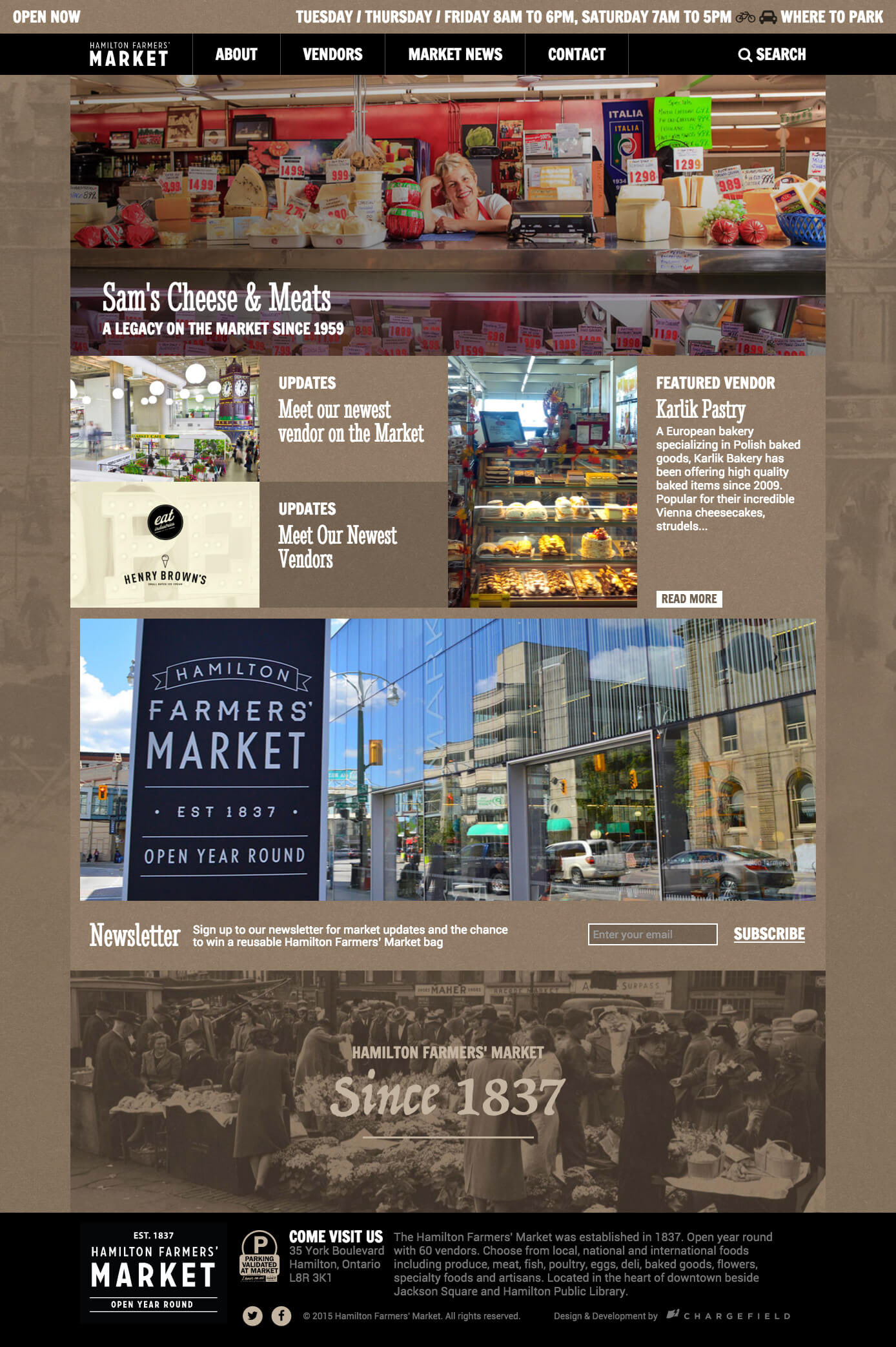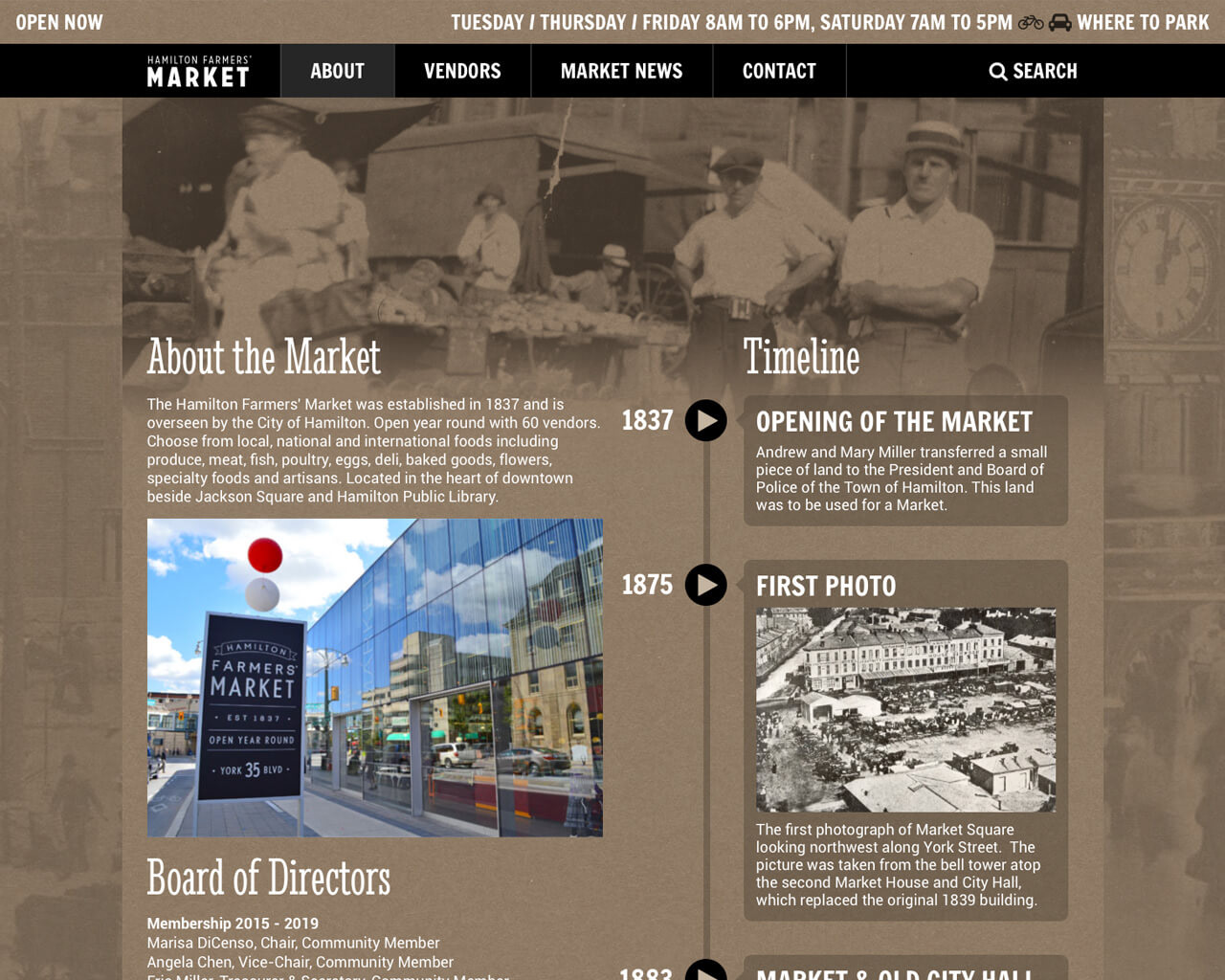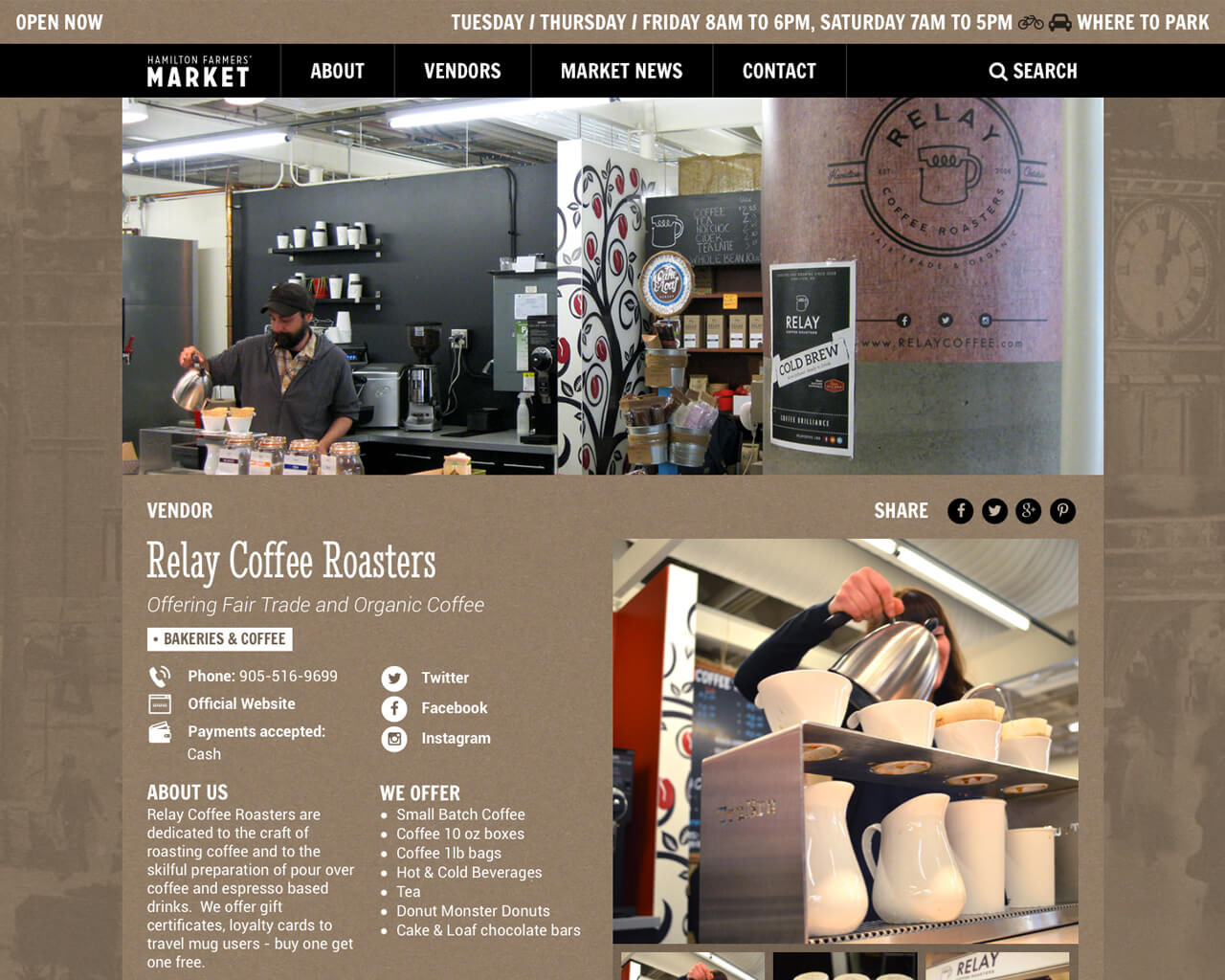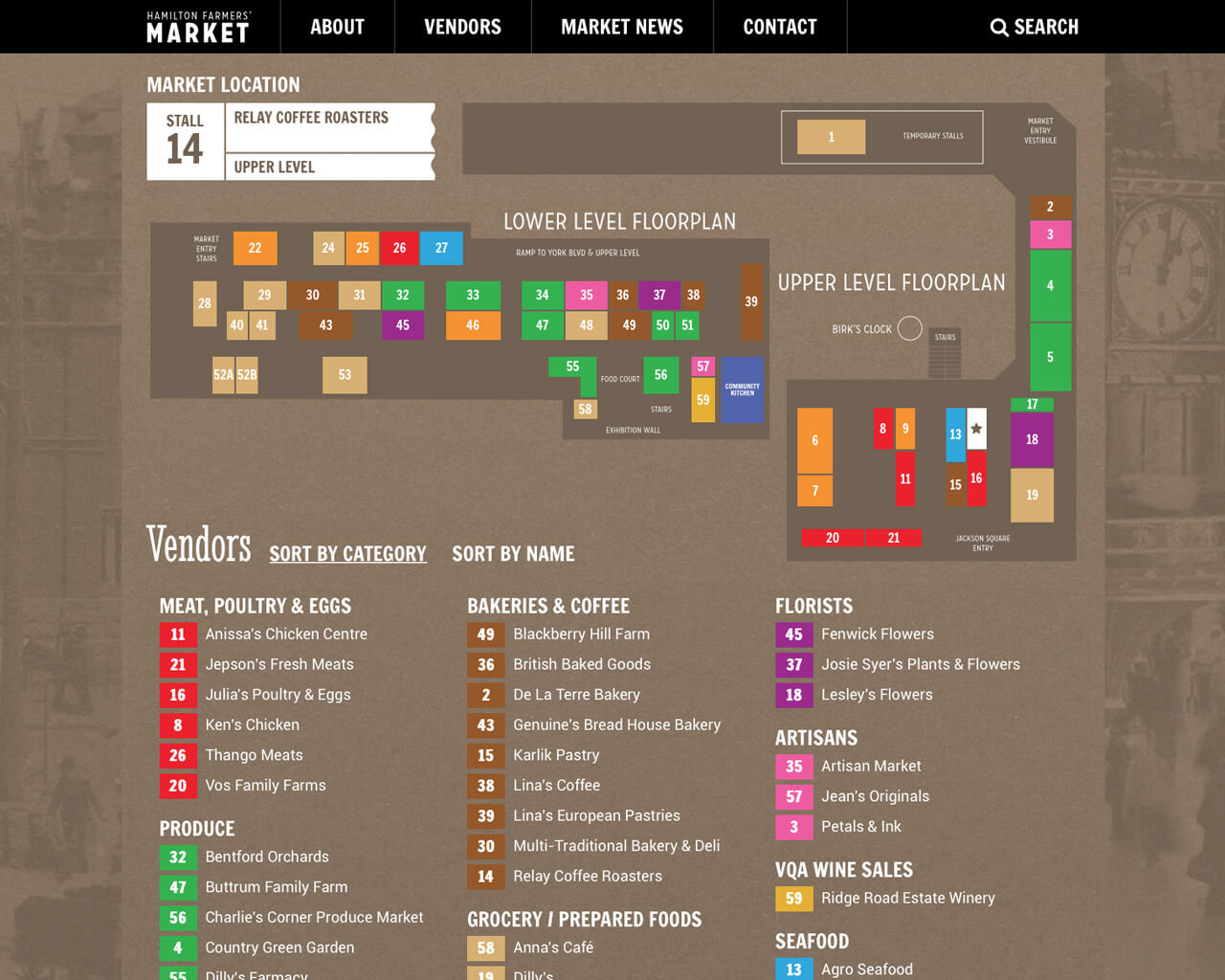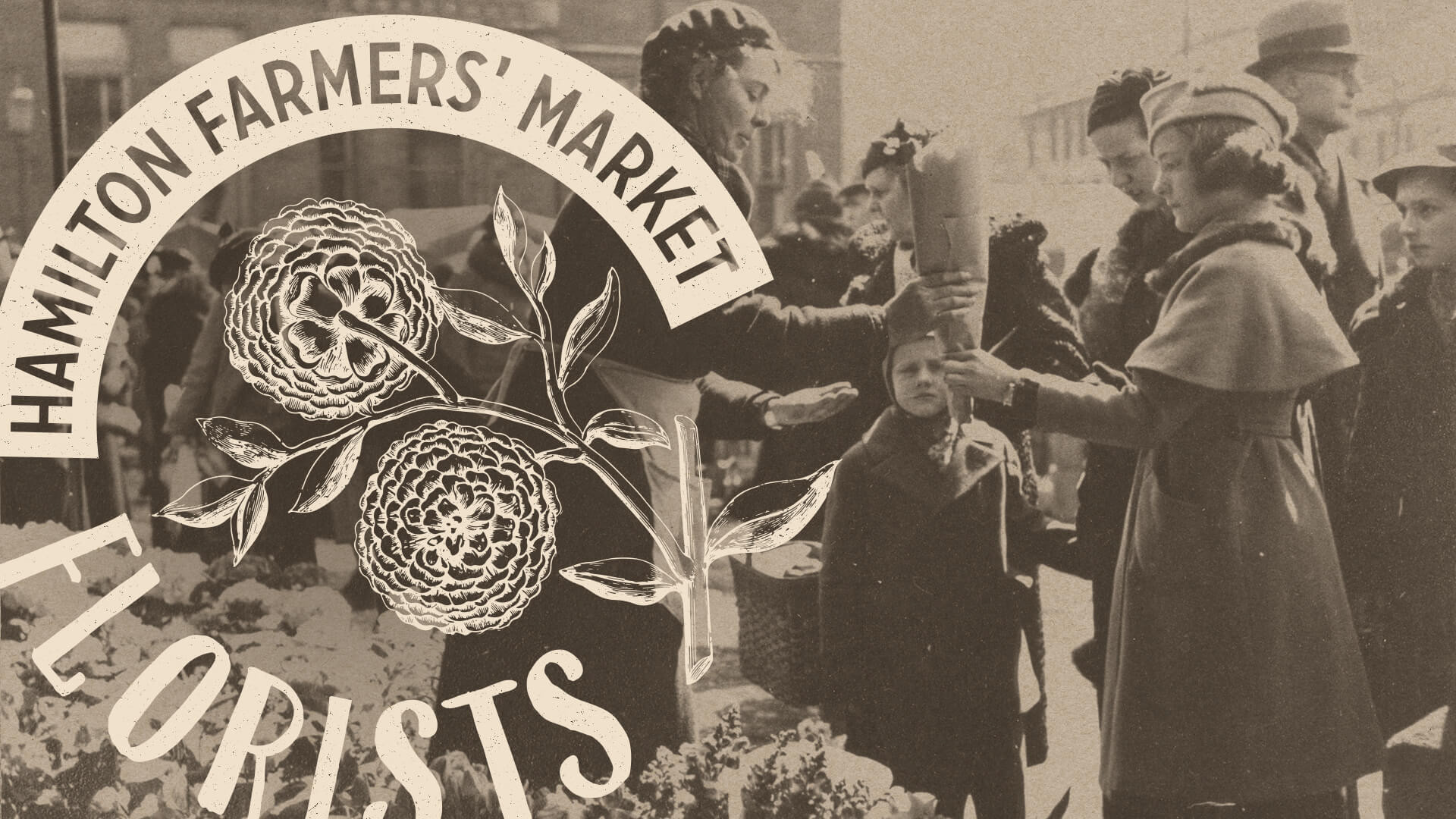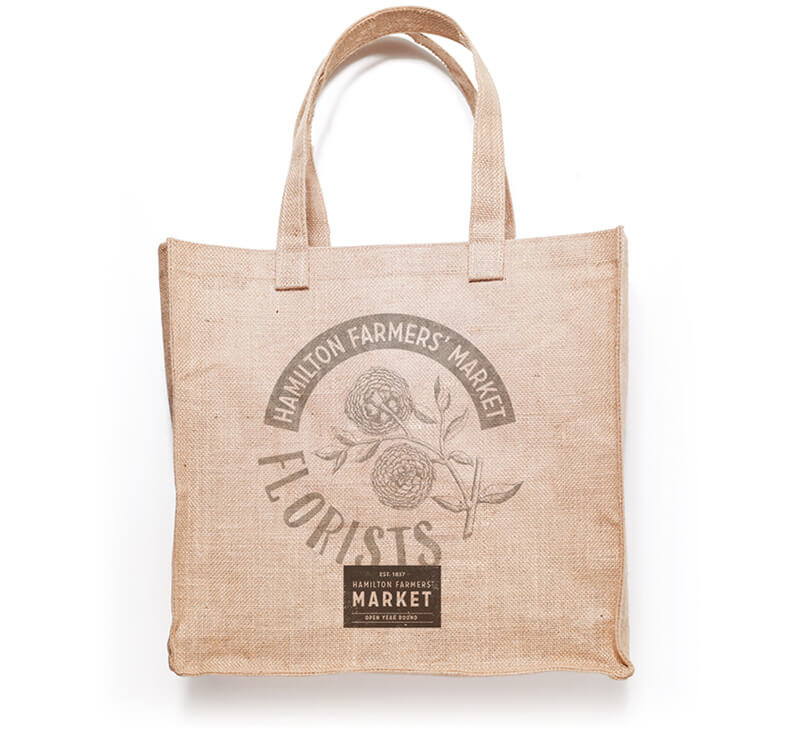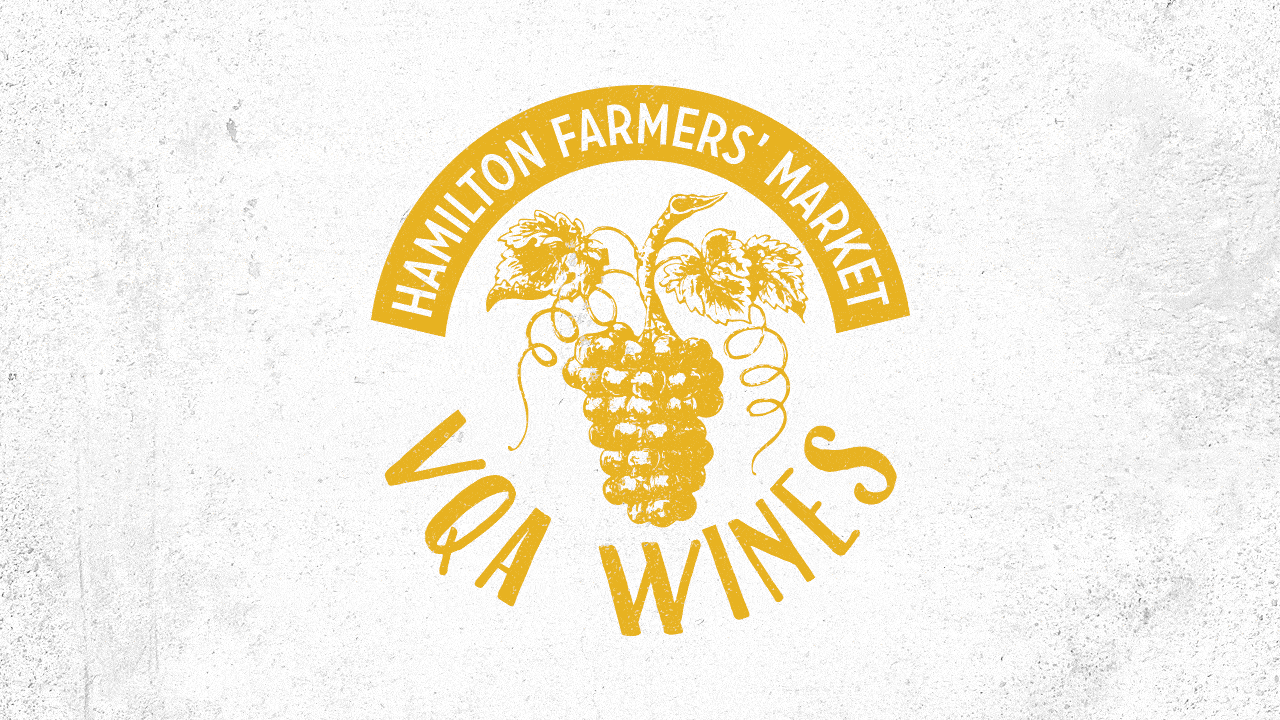 You should check these projects out too: